I was looking for more Arabic games, and one game had a picture of the masjid. I asked my dad "What masjid is this?" He saw the name of the masjid and he searched on google and found it. And, then I was thinking of searching for the most beautiful masajids (mosques) in the world. And, I found these three websites:
My favorite masjid is in Maldives from the first link. It's my favorite because it doesn't have any domes and I like blue and white. It's a nice color together.
I didn't know where Maldives was, so I searched on Google Images and found this map. Maldives is an island in Indian Ocean, next to India and Sri Lanka.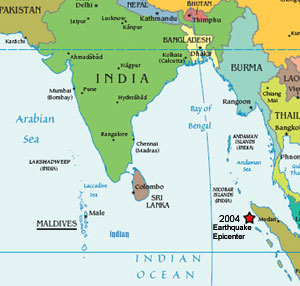 What's your favorite masjid? Why? And, where is it located? Please let me know.
Category: Homeschooling